Engineering Services Start-ups are Shaping the Future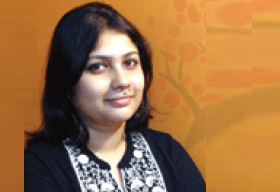 traditionally included services required at each stage of the product lifecycle, from conceptualization to retirement. Product design and development, which is core to the engineering function, have long leveraged IT through tools and databases and through the automation of certain processes.

Organizations often require a variety of specialized engineering services when developing a new product, process, or a service. This includes concept development, design elements, prototyping of the product or service itself, plus the infrastructure, equipment, and processes involved in their manufacture, maintenance, or delivery. Several start-ups have tapped the opportunities that engineering services market is presenting currently. These start-ups are integrating IT more tightly into the design of products so that technology envelopes and enables them. Smart machines and equipments are engineered with built-in IT so that it connects to a smart platform for predicting, preventing and scheduling maintenance.

Identifying the same, in our current edition, we have featured a list of "10 Best Startups in Engineering Services". The list features innovative start-ups that act as experts and assist organizations to sustain profitable growth and help them unlock the true potential of product portfolio. These start-ups believe a tightly integrated product-service combination can be used to solve real time problems rather than mere products.
Do let us know your thoughts.