Food Tech Startups are here to Stay!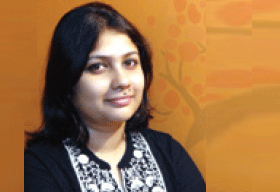 Grocery shopping, meal planning and cooking is now considered a chore by a good proportion of the growing Indian middle class, causing a surge in demand
for services that free them of such inconveniences. With growing awareness of global culture and trends, wider travel and greater international exposure - the consumers are also growing hungry for authentic cuisines, both Indian and international. The industry has been challenged with being innovative in terms of offerings, while streamlining processes and strategies to achieve profitability.

As the flavour of the season, several start-ups in India have ventured in the food tech space and is seen bringing innovation in the food experience provided to the consumer using real food technology. It is not about fancy smartphone technology and apps but about break through food technological process that these start-ups are using to create innovative food products and experiences to the consumer. These start-ups These newbie companies are successfully raising millions from investors and is experimenting with new services to reach its target audience.

In our current edition, we have featured prominent start-ups in the food tech space that are getting into every pitch to offer something new to the consumer, be it online grocery or food ordering service. These start-ups are here to stay and cook up a storm or fizzle out in its own steam down the road. We also recommend to read our cover story on Daily Fish, a Baby Marine Ventures, one of the global leaders in the Seafood Industry with state-of -the-art factories located along the Indian coastline.
Do let us know your thoughts.