Odisha Government is Massively Encouraging the Growth of Start- up Culture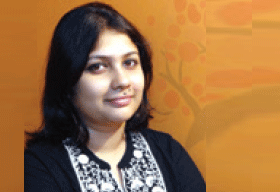 Amidst this entire buzz, every state is striving to fi nd innovative ways to tap the right energy. As much growth metro cities like
Bangalore, Hyderabad, Mumbai and Delhi are eyeing, a set of cities are venturing into the start-up culture. Odisha, Andhra Pradesh and Gujarat are constantly evolving as major start-up hubs showcasing their strengths. Odisha is a rising star in the current scenario and has shown development at a rapid pace in the last few months. The government has been actively promoting start-ups and those that are adhering to the job creation criterion under the Startup India initiative.

Last year, Government of Odisha had recognised 80 start-ups under its Startup Odisha initiative. This year, 200+ start-ups have registered with Startup Odisha Initiative and it is offering the highest benefi ts and maximum support to the recognised start-ups and budding entrepreneurs. In fact, the Odisha government is currently looking to collaborate with Google to boost the start-up ecosystem in the state. The government has selected 250 start-ups, which will partner with Google for guidance. Odisha had announced in the month of June that it would recognise 20 start-ups every month in order to boost the state start-up initiative. Recognizing the same, we have featured a list of "10 Best Start-ups in Orissa".

The list comprises of innovative start-ups that are trying to disrupt the hotbed of the Indian start-up ecosystem. While the Odisha government aims to set up 1,000 start-ups in the next fi ve years, it will be worth watching whether any of these recognised start-ups will be able to scale up to the level of existing start-up hubs like Bangalore, Kolkata, or Mumbai. We also recommend you to read our cover story on Tzar Aerospace, an Odisha based Aerospace Technology Start-up.