Start-ups can Convert Your Business into a Cult called 'Brand'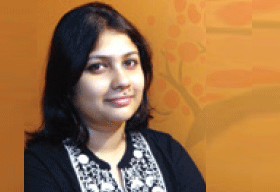 It's easy to see that social media marketing is a key element for success in marketing and many marketers realize the potential for business growth using the platform. However, some of these professionals are unsure of which tactics to apply and if they are effective. According to Social Media Examiner, about 96 percent of marketers are currently participating in social media marketing, but 85 percent of participants are not sure which tools are the best to use.

Several social media marketing firms especially a bunch of Indian start-ups have risen to the occasion to partner with such marketers in providing good social media strategies -proven to endow businesses with opportunities to establish relationships on different social media platforms. These relationships can be used to create a community of followers and brand ambassadors for increased brand awareness and exposure. Of course, this will require some level of time and monetary investment but will pay off handsomely in the future.

Recognizing such start-ups, we have listed few of them in our current issue of startupcity named "10 Most Promising Social Media Marketing Service Providers ". The list comprises of popular start-ups that provide niche services and work with multiple businesses right from the inception phase to scaling up the business. For businesses, social media is a big part of marketing and if used correctly, you may begin to see even more growth than you anticipated!