MoU signed between Invest India & Founders Alliance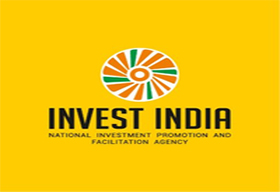 The SISS MoU was signed today between Deepak Bagla (CEO & MD, Invest India) and Niclas Carlsson (Founder - Founders Alliance) at Stockholm, Sweden. Invest India hosts 'Startup India', a Government of India initiative, whose team is mandated to act as the central point of contact for the entire startup ecosystem in India. Founders Alliance in a not-for-profit organization that works to provide value in terms of knowledge, experience, contacts and inspiration to its members.
Taking the initiative forward, today, in the presence of Shri Suresh Prabhu (Minister of Commerce and Industries, Government of India) and Mr. Niklas Johansson (Swedish State Secretary to Minister of Enterprise and Innovation), the Sweden India Startup Sambandh (SISS) Hub was launched by Karan Anand (Invest India) and Niclas Carlsson (Founders Alliance)
Salient features of the SISS Hub include:
i. Go-to-market Guide for Swedish Entrepreneurs to enter India – Comprehensive guides and toolkits that will assist startups with the visa process, tax system in India, company incorporation, etc.
ii. Introduction to the Indian Startup Ecosystem - Acquaint the startups with the Indian market and various stakeholders of the startup ecosystem, enabling them to build meaningful relationships

iii. One-to-One Facilitation Platform – The startup India team through the portal will facilitate and assist Swedish startups through their lifecycle with the various challenges they may face.

Invest India, in collaboration with Founders Alliance, will manage the portal and continue to update content and add features as neutral intermediaries between the Indian and Swedish startup ecosystems. The SISS Hub is envisaged to be the technology infrastructure and common platform via which future joint programs will be run.

Invest India, in collaboration with Founders Alliance, will manage the portal and continue to update content and add features as neutral intermediaries between the Indian and Swedish startup ecosystems. The SISS Hub is envisaged to be the technology infrastructure and common platform via which future joint programs will be run.

An exchange program between startups, incubation centers, educational institutions and private organizations of both countries, who aspire to foster the spirit of innovation in their respective ecosystems is also being planned for next year.

Speaking about how the initiative will enable interaction between the India-Sweden startup ecosystems, Karan Anand said, "We are proud to partner with Founders Alliance to increase engagement between the two startup ecosystems. Stockholm alone is home to more than 20,000 startups and India provides a huge market that has been untapped by Swedish startups. This SISS Hub will offer a great platform to Swedish startups to get guidance on how to enter the Indian market, and will provide Indian startups an opportunity to collaborate with the Swedish stakeholders. We look forward to building meaningful relationships through this international alliance."

From the Swedish side, Niclas Carlsson, Founder & CEO of Founders Alliance added "We are proud to partner with Invest in India to nurture sustainable growing startups in all business sectors from all of Sweden as well as intensify and enable a greater exchange between our respective pools of great entrepreneurial leaders that lead to industry and societies in our countries that will benefit our global society through collaborations. I am happy, Invest in India took the first initiative and we look forward to assemble our entrepreneurs and other key Swedish organizations under this platform immediately and for many years to come"