The Chennai Angels funds the largest Chai Retail Chain in Chennai "Chai Kings"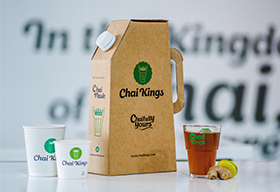 "Sadique and Balaji have built a strong brand with Chai Kings, which has a great potential to scale given the vast consumption base in the country. We look forward to working with the Chai Kings team and helping them scale up their operations. We are excited to partner with Chai Kings and be a part of their growth journey.", said Mr. Piyush Bhandari who lead the investment from The Chennai Angels.
"We are super happy with our progress so far and to have created a niche and following for the brand. This investment coming at the right time will further propel us. This funding proceeds will be used towards adding retail stores and to strengthen our service operations" said Jahabar Sadique, Co-Founder & CEO, Chai Kings.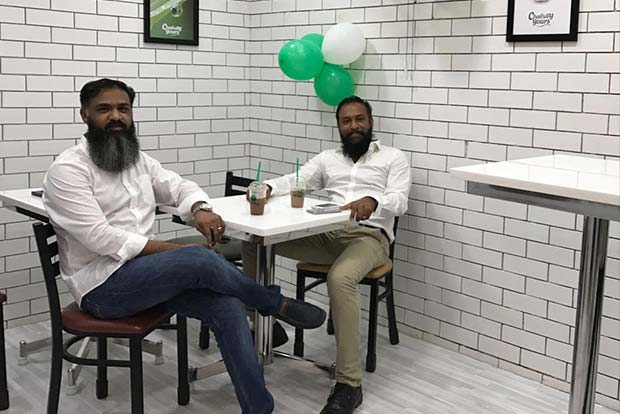 Jahabar Sadique & Balaji Sadagopan, Co-Founders, Chai Kings
Chai Kings are expanding rapidly in Chennai with the target of 100 stores in 5 years
"We are excited to have The Chennai Angels part of our journey. We are planning to set-up additional stores to cater to folks in IT Parks, Malls and few stores in High Streets, at a faster pace. There is going to be a sea of new product launches as well" said Balaji Sadagopan, Co-Founder & COO, Chai Kings.
The Chennai Angels (TCA, www.thechennaiangels.com) is one of India's most active angel investing groups. Founded in the year 2007, it is comprised of successful entrepreneurs and business leaders with a track record of starting and scaling large enterprises. Additionally, several seed and venture capital firms hold institutional membership in the group. Though it is located in Chennai, TCA's investing members and portfolio investments are not limited by geography. Unusually for an angel investing group, TCA has a diversified portfolio that goes well beyond a restrictive tech focus, reflecting the diversity of its members' interests. TCA portfolio companies benefit from the collective expertise and Rolodex of its members.