ZipGo Raises INR 300 Cr in Series B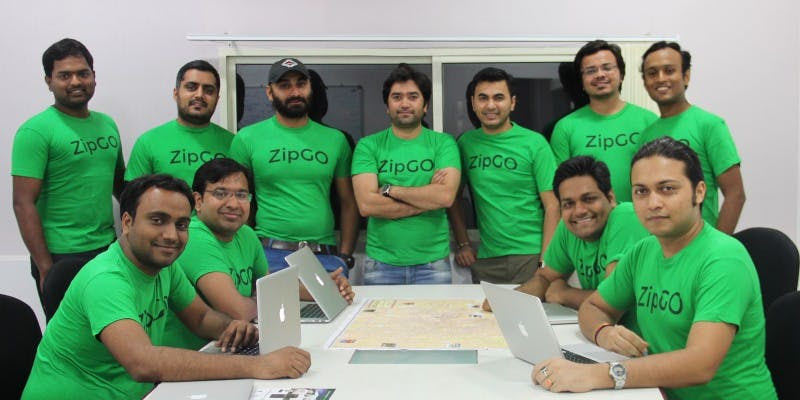 ZipGo, the app-based provider of intra-city and inter-city bus services in India, announced today that it has secured an investment of Rs. 300 Crores from the Essel Group, a diversified conglomerate led by Dr. Subhash Chandra, Member of Parliament, and Chairman, ZEE and Essel Group.
ZipGo was launched by Jitender Sharma, Gaurav Agarwal and Pritesh Gupta after raising a US$3 million seed investment in July 2015 from Orios Ventures. ZipGo started intra-city bus operations in Bengaluru in August 2015, and currently provides intra-city and inter-city bus services for individuals and corporates from its regional hubs in Delhi, Bangalore, Mumbai and Hyderabad. ZipGo had previously raised US$6 million Series A investment, co-led by Ventureast and Omidyar Networks, in December 2016.
The Series B investment is being led by Essel Green Mobility (EGM), a subsidiary of Essel Infraprojects Ltd, the infrastructure arm of the Essel Group.
Dr. Subhash Chandra, Chairman Essel Group, said "Essel Group has committed to helping deliver the Honourable Prime Minister's vision of green mobility for all by 2030. The passion, dedication and expertise of the ZipGo management team is evident in the best-in-class technology product and excellent
execution of an operationally intensive business. ZipGo has demonstrated clear market leadership with a focus on capital efficiency and sustainable growth. This investment is to help accelerate the growth of ZipGo and the adoption of electric buses in India."
Jitender Kumar, Co-founder and CEO of ZipGo, said "We are honored and humbled to have received an investment from the Rs. 200,000 Crore Zee and Essel family. Urban mass transport is a huge infrastructure gap in India. This significant investment, at this early stage of the company, is a recognition of this massive opportunity."
The Series B investment is being led by Essel Green Mobility (EGM), a subsidiary of Essel Infraprojects Ltd, the infrastructure arm of the Essel Group.
Pritesh Gupta, Co-founder and COO of ZipGo, said, "We started ZipGo to provide a smart commute option for the 99% of working Indians who can't afford to take a taxi to work everyday. This investment will be used to transition to a fleet of 100% electric buses, expand our fleet and routes network in existing cities and starting operations in new cities."
Gaurav Agarwal, Co-founder and CTO, said, "From Day 1 we have focussed on building a scalable technology infrastructure. We already have the best-rated consumer app in the business which is backed by an exceptional engineering team. This investment will allow us to continue to innovate to maintain our market-leading products and further increase our investment in machine-learning and data analytics."
Rehan Yar Khan, Founder and Managing Partner of Orios Ventures, who had led the Seed investment in ZipGo said "This round is exciting news for us as it provides abundant resources and operational expertise to accelerate growth and serve the massive market of 1 Billion rides a day. The round is also testament to the technology and the team ZipGo has built, which inspired confidence in Essel Group to come with a strong commitment".
We continue to remain excited to work with ZipGo and its team to help scale the business and to provide millions of commuters a convenient and cost-effective method of conveyance.