Becoming The Right It Leader For Business Partners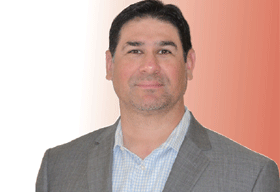 Since 1812, Citi's mission has been to serve as a trusted partner to its clients by responsibly providing financial services that enable growth and economic progress.
The downward slope of the year in which we, as technology leaders and decision makers, push to ensure our technology budget is on track to meet the goals we established late last year while providing the business benefit we promised to the executive team. Many of our customers will go into "freeze" mode as we all prepare for the very busy holiday season. We won't dare touch our Production environments during this key time of the year, so it is imperative that we pull in 12 months' worth of planned projects into 8 months. Our IT leadership committee has done a great job ensuring no net-new projects entered the delivery pipeline so far, this year. Another year of completed next-generation technology projects deployed across the enterprise yielding long term success for the organization! I love living in Utopia.
A high percentage of IT Leaders attempt to work at the speed of business, and it is nearing light-speed. The connected world has truly opened the door to extremely dynamic business opportunities and new sources of revenue or saving revenue. Adapt or perish. We're also learning, every day, to be more connected with our customers and clients. All powered by innovative thinkers and talented teams that can deploy complex solutions into the wild. This is not Utopia. This is the real world. Every day. Striving to stay ahead of the competition. Working to strengthen your organization's brand.
How do we do it? Do we work in our sleep? Does our team work in their sleep? Are we reporting the truth to our executive staff about what we are really achieving? I certainly hope so because you cannot hide from non delivery, poor delivery, or financial waste; there is an entire team in the organization looking at it and it shows up on Customer Service reports as well as the financial reporting. Have no doubt there is a scorecard measuring your success as a leader in the organization and as the leader of your troops. It should align with your own scorecard or good luck explaining the discrepancies.

Now back to reality vs. Utopia. What about that place that is just 4 blocks over from Utopia? Would you, as an IT Leader, take it? Then what about that place which is just 2 blocks over from Utopia? Do you think it's achievable? A true leader will attempt to go there. How about Utopia itself? Let's get to that a little later.

In my experience, it comes down to motivation of your team members, of the business leaders, and of the client base. Be confident. Say what you think. Act on what you agree is right for a broad success. Build partnerships and trust. Don't just be the IT guy. That's right.

" The connected world has truly opened the door to extremely dynamic business opportunities and new sources of revenue or saving revenue"

Don't just be the IT guy. Be the Head of Product and Serice Strategy - unofficial title, with real responsibilities. Take ownership. Be accountable. Watch others watch you. Watch them work to emulate you to be on your team. You're not boasting at this point,or you should not be, because you will quickly lose focus. You bring value and people turn to you for help. That's what IT does; you have just disguised it as being a great business partner.

Is that too hard or too scary? You bet! Utopia is a hard place to find and it's easy to park a few blocks away because you don't think your car fits in the neighborhood. When you lead from the front and you have a trusted army helping you win battles, you can make your own Utopia and it can be YOUR version of beautiful. Be the Business, don't support the Business' IT needs.

So back to the question about sleep! All IT leaders sleep. Most sleep lightly. It is the life we have chosen-on call, escalations, disasters, and failed data centers. We listen to the teams we have been fortunate enough to lead, and guide them to what we would do, or better yet we learn something from the next generation that is emulating us. That said, never lose sight of what is most important, or it will fly away. I encourage you to love what you do, but I implore you to love those who support you every day. Best of luck as you close out your year and OWN next year.