Essence Characteristics Defining The Landscape Success Story Of Start-Up's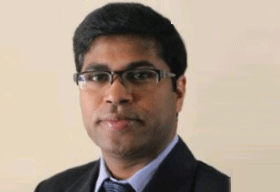 "For more than 45 years, Carrier Transicold has been an industry leader, providing customers around the world with advanced, energy-efficient and environmentally sustainable transport refrigeration systems for light commercial vehicles, trucks and trailers."
In the words of Zig Ziglar "You don't have to be great to Start, but you have to start to be great". The concept of the start-up is an organization which is formed to search for a repeatable and scalable business model. Start-ups are young company generally founded by fewer or one founder. They generally disrupt the market with their offering since mostly their product or services are unique and has distinguished feature. Characteristics of Successful Start-ups –
Disruption Mantra:
Start-ups generally don't serve system they disrupt them. Unlike large companies who use their infrastructure and existing assets to serve the customer they only care for customer solutions. They instead of try to get fit in the system they redefine. If we see the example of "Uber" instead of getting fit into existing model of provide cab services the model of the industry
was changed through use of technology and aggregation.

Test Drive strategy: Though the ultimate goal of successful startups is to have a huge market however the successful startup starts with test strategy in small market. Peter Thiel has once explained that the biggest mistake a start-up can make is that at young age going for huge market, which gives them lesser room to correct their mistakes.

Target Oriented: Lack of focus is one the key reason of the failures of start-ups. The multiple founders may sometime tend to spread on too many things which ultimate lead to lose of focus from the target and lead to failure. The tailor made example of target oriented Start-up is "Bla-Bla Car, which is set-up for very specific service which connects drivers with others who are traveling in the same direction to cut down on expenses and potentially even make new friends. The company was real success which its specific service across many countries.

Amazing customer experience: Unlike Old & Large Business House, start-ups lacks Brand popularity & loyalty built over the years and hence they rely on providing extreme customer delight experience to be successful.

Feedback: The mechanics of feedbacks are strongly used by start-ups. In the modern world the feedback plays important aspect in success of any Business. I will share a personal experience which let me realized how feedback mechanism is changing the Business scenarios. Once I went for dinner with family in a elite restaurant however we were not enjoying the service and gave a feedback instantly, manager of the restaurant immediately assure to revamp the service and also offered desert of the evening to us a gesture of apology and requested us to refrain from giving any adverse feedback on "zomato". I realized the power of feedback which has become so dominant in today's world.

There are several factors on which success & long lasting growth of start-up depends however above are some of the common characteristic which can be identified in landscape success story of the start-ups.

I would like to conclude this write-up with an aspiration quote from Seth Godin "The only thing worse than starting something and failing..is not starting something".