The Urgent need for Data Centres to Explore Energy Efficient Solutions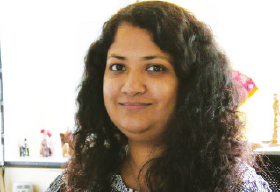 By Mahathi Parashuram, Regional Head - Public Affairs, Communications & Relations, Asia Pacific Region, Grundfos India
According to the Central Electric Authority (India), the per capita power sector consumption in the country for 2015-2016 is around 1101 kilo watt-hour (kWh). This is among the lowest in the world. Yet by the year 2030, the energy demand is estimated to increase by at least 35 percent, with 65 percent dependency on thermal power from coal. This calls for energy efficiency and conservation in all sectors, including the fast-growing data centre industry.
Data centres are energy-intensive facilities. They are operated round the clock and support a diverse set of services such as Web, e-mail, data storage and processing. The Independent (UK) reported that data centres account for 3 percent of the global electricity supply and are responsible for about 2 percent of total greenhouse gas emissions. The Indian data centre infrastructure market currently valued at US$2.2 billion, is set to grow to US$7 Billion or 4.5 percent of the world's investments by 2020,making it the second largest market for data centre infrastructure within the Asia/Pacific region (Source: Internet and Mobile Association of India).
This increase can be attributed to the rapid digitization sweeping across all sectors. Research from Cisco estimates the worldwide internet traffic to reach 3.3 zetta-bytes annually by 2021, of which Indian internet users are expected to double to 829 million. All the added computing and storage needs will require the establishment of bigger data centres, which ultimately will lead to greater energy consumption—bringing us to the vital question of what can be done to reduce the electricity usage in data centres.
In an average data centre, the servers (46 percent) and HVAC cooling system (23 percent) are responsible for the maximum power consumption.Data centres use water for cooling the hot exhaust air exiting from the electronic equipment through an air/liquid heat exchanger. Research by the National Resources Defence Council estimates that achieving just half of the technologically feasible savings and adopting best practices could cut the electricity use in data centres by 40 percent.
Several initiatives are already underway to make these crucial savings. Google has leveraged DeepMind, its Artificial Intelligence unit, to achieve a 40 percent reduction in the amount of energy used for data centre cooling. This translated into a 15 percent reduction in overall power saving. NxtGen, a provider of cloud and data centre services across India and Singapore has a built a green data centre at Bidadi, Karnataka which partially draws power from solar panels. The solar plant hopes to alleviate 57,54,427 kg of CO2 over its project life.

Advancements in pump technology is also positively mitigating the 'energy footprint' of data centres. Interxion's 3500 square meter data centre in Ballerup, Denmark, leverages the cooling and storage capacity of the underground, to provide energy savings of 1,233 MWh, and additionally reuse the heat to warm buildings. The Telus Garden project, a one-million-square-foot complex in Vancouver, Canada, recycles the heat captured from an existing data centre and distributes it to the heating and cooling systems throughout the complex. This efficient design has reduced the CO2 emissions by nearly 1,000 tonnes per year and contributed to energy savings of 22 percent. Both systems use Grundfos pumps that meet advanced requirements, such as maintaining the correct pressure, a high constant flow rate and operating continuously 365 days a year to keep the temperature constant.

In India, a major IT company's data centres in Bangalore uses Grundfos CME horizontal multistage pumps and MAGNA3 circulators in their chilled water plant in their facility to bring down energy consumption. These pumps, which employ the newly introduced permanent magnet motor technology called IE5, saves almost 10-15 per cent of energy over conventional pumps with IE3 motors. They are also equipped with inbuilt control electronics, which optimises its performance to match the varying load consumption.

Pumps account for a massive 10 percent of the world's electricity consumption. Research has shown that making the switch to energy-efficient pumps can result in saving 4 percent of the world's total electricity consumption. Since pumps are integral to the cooling process of data centres, the use of energy-efficient pumps, along with other sustainable solutions in data centres will go a long way in abetting India's energy woes.