Application Management - How to Choose and Deploy the Right Software and Partner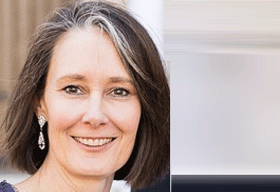 Configuration and Integration Are Key
At the core of good application management is the ability to choose or build software that not only brings value to the business, but also fits into your IT organization's supported infrastructure and support models. It is easy to let the business choose 'best of breed' for their particular business function without any weight given to the underlying technology and architecture. This approach can lead to an application landscape that is difficult to integrate and even more difficult to support. When allowed to customize applications, you get into a cycle where upgrades are difficult and expensive to execute and therefore they get pushed off year after year and ultimately reach end of life. Customizations are great if you own and develop the code and/ or your partner agrees to build them into their base code. However, they are not so great if you build one-off customizations that prohibit you from upgrading and/or extending your application.
The above is fairly analogous to where we find ourselves at Extended Stay America. In recent years, we have selected and implemented mature, value-add systems in our
Sales, Revenue Management and Business Intelligence spaces. These modern applications are built (in most cases) with robust APIs and configuration/business logic modules that allow you to easily adapt to changes in business and build custom applications that can be easily integrated to these systems. As we look to replace our property management system and other critical business applications in the very near future, we will use that as a guiding principle in our selection process–configuration and integration, not customization. In this day and age, I would posit that technology(and security) should be among the heaviest weighted factors when evaluating software. The ability to have an open system that you can easily integrate into and extend via custom applications is what will give a company a competitive advantage. We have been burdened with customized legacy applications that do not allow us to quickly react to business needs. These systems have served us well, but do not give us the flexibility to test and pilot innovative ideas, easily deploy new functionality, or react to changing business needs.

" When purchasing enterprise software, you need to find a partner that will listen to you as a customer "

Selecting a Partner
When purchasing enterprise software, you need to find a partner that will listen to you as a customer and give you access to vehicles that help drive the product as business changes. Otherwise, you might as well custom develop a solution to meet your needs. Nothing is more frustrating than developing and maintaining an enhancement list with your vendor that feels like words on paper. The list only grows longer and none of your critical functionality is ever incorporated into the product. To attempt to avoid this, another factor to consider when evaluating software is the level of domain experience in your vertical. The deeper the experience, the more likely you will be able to influence the product roadmap. Otherwise, other verticals get to the top of the line in many cases.

Consider Cost
Finally, ongoing support costs are sometimes overlooked when picking out the shiny new software package. With configuration and robust business rules, come administrative overhead. Those highly configurable business rules do not come without a cost! As you build out your Total Cost of Ownership for your new system, don't forget to take those ongoing costs into account. Depending on the level of complexity, it may require a full-time position to administer the system. An interesting side note to this opportunity is the question around where this position should live–in IT or in the business? Food for thought and definitely a religious debate for some.

In closing, it is an exciting time to be in IT in the travel and hospitality industry. The space is maturing rapidly from a technology standpoint and software providers are developing many innovative, value-add systems that solve complex business problems and allow innovation to occur through their open platforms. As we begin our own transformation here at Extended Stay America, I have the unique privilege to experience these opportunities being utilized and guiding principles being implemented–I look forward to seeing where we end up!