Hotel Reputation Management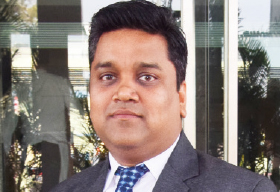 By Sarada Muduli, Revenue Manager at Lords Hotels & Resorts
Today managing reputation of a brand's products or services plays an important role in the business model irrespective of whether it is an e-commerce giant, technology based company, hotel or restaurant. Over time it has been observed that good reviews attract more customers and bad reviews affect the company's revenues.
In today's age of digital booking ecosystems, hotel software (PMS) should do more than just help in managing inventory. Today 40 percent of hotel bookings in India are done through online platforms.
Consider the following data sourced from TripAdvisor and industry reports –
• 93 percent of travellers surveyed globally said reviews play a role in their booking decisions
• 81 percent of travellers refer TripAdvisor reviews before reserving a hotel room
• 11.2 percent is the increase in pricing which hotels can implement with a 1 point increase in review score
• 50 percent of guests will not book a room in a hotel that has no reviews
How Reputation Management Works for Hotels:
With reputation management solutions, hotels can positively enhance their online reviews and ratings by better understanding their guests and by making improvements that drive revenue. Sophisticated review analytics, better insight, comp set review analysis can give hotel managers specific insights about how to improve their guests' experience and outperform competitors.
Effective Hotel Reputation Management can help hotels in analysing their own performance giving them the competitive advantage. It helps to study and understand guests and draw improvements for better revenue management. On the other hand, poor online reputation could potentially sum up to serious losses.Setting up Reputation Management software that can track reviews is recommended for hotel chains to centralize administration. Installing the system enable centralizing all online reviews platforms and in managing the NPS (Net Promoter Score) more effectively. This can the hotel improvise in areas that received negative feedbacks and gradually improve the number of good reviews across all the hotels.
The activity will definitely help in making a difference to the hotel's reputation. To be able to manage all OTA reviews on one dashboard helps analyse the positive and negative reviews. This helps a hotel to control its Online Reputation Management (ORM) score and in improving its conversion on online and offline platforms.
Review Dashboard:Hotels find dynamic dashboard extremely useful where they can easily access each online distribution partner reviews and Meta search channels can get linked. Instant replies to reviews help in understanding a guest's point of view and accordingly address their queries.
Net Promoted Score (NPS):This is a score that is calculated for each department and services involved with the guest directly and indirectly. A minimum of 75 per cent NPS score is required in order to maintain good conversion of bookings. This is calculated for location, ambience, room, Food & Beverage, and staff among others.
Sentiment Analysis: Sentiment Analysis is the process of determining whether a piece of writing is positive, negative or neutral. It's also known as opinion mining, deriving the opinion or attitude of a guest. A common use case for this technology is to discover how people feel about a particular service / product.
Competitor Benchmarking:It is the process of comparing ones hotel against a number of competitor hotels using a set collection of metrics. Here we benchmark review parameters, NPS, Quality of Reviews to work on any shortfalls and attain a better position in market.
Internal Ticketing Platform for Addressing Issues: This platform is for internal analysis on the reviews received. All Head of the Departments analyse and mention their view point and share it within a stipulated time limit. This helps the General Manager of a property to make a decision before replying any reviews.
Reporting and Analysis:A comprehensive analysis of all reports received through the reviews, quality of reviews, NPS, competition analysis and sentiment analysis help a hotel to identify their position in the market.
Social Media Reports:Today almost everyone likes to share their different experiences on social media. Social media plays an important role in the hospitality business and as has been observed, people tend to share their experiences the most when they are travelling or eating out. From posting selfies to reviewing their immediate experience about the restaurant they ate at, the bar they lounged at, the banquet they celebrated at or the room they stayed in, it all gets shared quickly on social media. By having the advantage of data through a Reputation Management platform, an enterprise can actually reach out to its guests directly and also utilize the platform to promote its products and services.
Additionally, in backend a detail analysis for each department can be drawn based on the reviews. This helps an establishment to minimize any negative reviews and also helps in managing the social media reviews through the ORM live.
Future of the Reputation Management:Online reputation will play a major role in a hotel's success. It is expected that 80 per cent of hotel bookings will come through the online platforms by the year 2020. Mobile apps are becoming powerful each day because of the ease and convenience it offers and consumers are increasingly relying on peer reviews for making their purchases. Reputation Management is going to become the biggest asset for almost every enterprise and will play a very crucial part in the success of hotels.