Innovation In Talent Management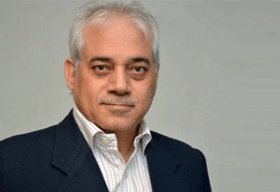 Mumbai headquartered Lupin is a billion innovation led transnational pharmaceutical company developing and delivering a wide range of branded & generic formulations, biotechnology products and APIs globally.
Talent Management has been receiving the attention of academicians and practitioners especially over last 2 decades. Identifying the right talent and building it to rise to its fullest potential is the agenda. This drives Learning & Development efforts within many organizations. This benefits the organization in achieving its short term and long-term goals. Instilling a sense of purpose and cre-ating suitable platforms for people to add value strengthens the spirit of contribution among employees.
With the war for talent getting more intense across industries,both academia and practitioner world is trying to find answers to the questions of talent retention. Though organizations are investing heavily on talent by providing development opportunities and engaging talent through meaningful platforms, there is always a risk of losing what is being invested on. Attracting talented professionals is the first step followed by developing them and enabling them to realise their potential while contributing to organizational growth.
Everyone is unique in the way they visualise their career and professional growth which further enhances the responsibility of talent management experts within an organization. So much is being spoken, discussed and written on the aspect of talent management, I believe there are few things which are at the core of it all:
1.Understanding People and their Aspirations
One skill which is the essence of talent management -all leaders know and speak about it and yet not always practised is Listening. Line Managers across industries need to imbibe the ability to listen to their people so that people feel heard. They can share their aspirations and experiences with an open heart and they feel valued as individuals. Most often, lots of 'activities' are included as productivity, however manager misses out on giving quality time to have deep conversations with team members. Reflective Listening enables manager to connect with employees at a deeper level thereby helping them in having career discussions with employees with greater genuineness and clarity.
At Lupin, we have many forums where supervisors and managers interact with shop floor employees on a periodic basis to stay connected to them. Having focused career conversations with Top Talent employees is a part of our development agenda. Managers being the key link are sensitized towards these aspects by L&OD.

2.Helping Employees Find their Purpose at Work
Another dimension of managing talent is helping employees to identify their core purpose as part of their work life.

At Lupin, we are focusing on 'Working with a Quality Mindset' keeping the end customer in mind irrespective of your role, function or level in the organization. This is helping employees to understand the real purpose for which the organization exists and how their actions impact beyond just their immediate job deliverables.

3. Right Alignment with Business Goals
In any organization, employees are the main drivers of organizational goals. Efforts of employees yield sustainable results only when there is enough clarity amongst them on what are they working for? Where are the organizational goals emerging from? What does the organization stand for? How is success being visualized by leaders of the organization? What are the key milestones being planned for business? All these aspects along-with clarity of their own purpose provides them a direction to work in. Every action then becomes aligned to business goals in terms of clear deliverables; such scenario is reinforced when business goals are a part of every communication from the Leadership Level to levels below.

4.Creation of Newer Challenges and Opportunities for Learning & Growth
In the current scenario where young millennials constitute majority of the workforce, the job of HR/L&OD is even more challenging since engaging young talent meaningfully over a long period of time requires innovative HR and thoughtful talent development practices throughout an employee's association with the organization. Providing top talent an opportunity to voice out their future career aspirations and personal ambitions helps managers and L&OD professionals to design interventions suitably to map specific needs.

5.Managing the Exit Experience with Grace & Respect
The association of an employee goes beyond the formal tenure with the organization. Thankfully, exit process has started receiving the much needed attention of HR professionals. Handling the exit respectfully and gracefully helps the talent management team in creating ambassadors outside the organization and makes the exiting employees feel valued for their contribution. If done skilfully,this can also reassure other employees of being valued for their presence in organizations.

6. Building a Sustainable Talent Pool
Organizations are implementing innovative talent acquisition practices to create a sustainable talent pool that is stable and at the same time, provide opportunities to young talent to become thorough professionals. Schemes like Learn & Earn not only help the community at large by creating employment opportunities but also benefit the organization by preparing fresh minds with skills required in the industry and making them self-sufficient. Such initiatives have yielded results for several Pharma organizations in the country over last few years and the model is being replicated across industries. Academia is also partnering with industry in such steps by providing custom content & programs. Such efforts are also gaining recognition across various reputed forums.

I have shared a few basic aspects where need of the hour is to take a newer approach of looking at things. World is changing at a pace faster than one can track,so we as Talent Management Professionals need to be thinking beyond what is working at present. The changes around us have guided us towards innovation in the past and we must look forward to embracing more of the emerging trends of future.