The Next Stride with AI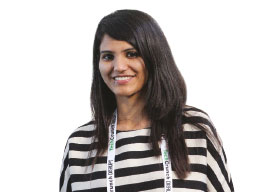 The Indispensable AI
Now when the ungovernable idea of AI has already rooted, it is us who will decide how to utilize it for our greatest good and promising our generations the best and the safest of technology. It'd be limiting our thoughts, imaginations, and conclusions if we associate AI with humanoid robots! We need to debunk the myth of a system that looks human, processing millions of terabytes in a matter of seconds and doing the decision-making process in apparently no time. If we are to walk down the long path of developments, innovations, and inventions, the following listicle will help you best decide how indispensable our AI has been-
a. AI Moves Into Medical Science –
AI has made a remarkable contribution by lending a hand to surgeons in their medical endeavours. An enormous amount of medical history of patients is being piled up. Deriving conclusions from them is beyond the bounds of possibility. The subject of artificial neural networks manifested its potential in the illness detection, noteworthy of which are eye problems, melanoma, and some cancers. The nub of diagnosis is being the spectral information analysis and thoroughly identifying the criteria for diagnosis. The preeminent part is that AI is a
concept that never wears out and it will treat every single patient with the same efficiency.
b. AI and Social Planning –
Now is the time when the world is in desperate need for social reforms ,planning that requires millions ofter a bytes of data to draw the inference. And in all this AI showcases its intelligence and learning capability to help society flourish in the years to come. There may be a need to invest collective efforts of ability ,information, knowledge, along with the expertise; AI does all of that accurately, with the excellent results
AI has made a remarkable contribution by lending a hand to surgeons in their medical endeavours
c. The Symbiotic Bond of AI and Wearables –
Pondering about the wearables, are you? If you have the notion that wear ables are about the concoction of hardware, sensors, data, network, and communication software, then it is time to clear the air. AI shares a close association with wearables. The concept of wear ables is elevating at an ever increasing rate. They are used extensively in tracking fitness and help you carry out your routine tasks in a structured way. The list of we arables comprises of smart watches, Aayushi Kishore wrist bands, smart eye wear, smartpants, smart glasses, smart shoes ,and whatnot! The smart device now seems to make an entry in the field of education too helping kids learn more about how to live and eat healthy and much more. And then you will find wearables being promoted in the corporate platform as to ensure all professionals monitor their health closely. That's the concept of wearables at large!
d. Artificial Intelligence is Ubiquitous-
Undoubtedly! Ray Kurzweil, the world-renowned inventor, American author and the futurist has made some as to unding predictions related to AI. And now the world is seeing them happening in real here and now. Right from the great futurist predicting of a computer beating the world's best chess champion by 2000 to predicting the Internet access through a wireless medium, Kurzweil made another prophecy of computers in 2045 would be smarter in comparison to the entire world's population. Isn't AI all about postulating the unprecedented? It certainly seems to be the case. AIenthrals every person on earth not just because of the versatility of its applications but the way it has its cornerstone of self-learning to witness what humans can't.
Welcome to the Era of "Every thing Smart"
Everything tiny, small, big, or huge would be programmed to become interactive, provide tons of data,and draw a conclusion for financial, educational, and fitness gains. Every tangible thing would be driven by data, helping people on any typical day. In one way or the other, we are considering the world that will process every increasing data in microseconds, making it massively faster than anything envisaged. The power of AI, nonetheless of the fact that it is precarious and vulnerable,is increasing exponentially. It is the prerogative of all who acclaim its unlimited potential. Let's assure the science of AI is well utilized for the good of humankind.