Things all Technology startups should start doing in 2018 without fail!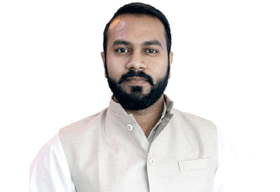 As the title reads, we'll talk about technology startups today, and another change which is about to happen soon in 2018.
The following are some points which a startup should never give a second thought to and initiate along with the New Year.
• Internet Bots
While we'll be talking about machine learning later in the article, Internet bots also known as web robot is the future.
Reminds me of all the sci-fi films I used to watch when I was young, 2018 will bring a paradigm shift in the ways technology projects are carried out. Startups should hone the skills to develop a software application that runs automated tasks because just like 2017 is passing by, time too does. To save time and work efficiently, instead of putting man hours and wasting your startups resources (already scarce) go with a machine which works at a much higher proficiency than any human.
• Blockchain
Gigabytes of data is being generated and consumed by millions of people at any particular point in time. What does it say? There will be information which needs to be kept securely for privacy yet it also has to be kept traceable at the same moment. Learning to use Blockchain and making it a part of your firm would help you increase efficiency verifiably and permanently according to the definition of Harvard Business Review.
• Cloud
Owning an office is the biggest expense which a startup can imagine, well, here's the solution to it. If you have not adapted to cloud yet, you should now, so that you can save on expenses like server costs, work on the go and many more. There are several options available today, let's go over the advantages of each and then, you can figure which one's the best for you:
Google Cloud Hosting
Whether it is saving that hard earned cash by hiring less of the IT staff or the advantage of instant scaling of any platform, Google's cloud service should be your first choice. And, not to forget the multitude of services you get from Google like App Engine, DNS, CDN, etc.
Aliyun-Cloud - computing service by Alibaba
"Yun" means "cloud and so goes the functioning of it, if you're planning to conduct your business globally, Aliyun empowers you to access cloud via 16 data center regions through one single global account. And, if you're explicitly setting up your base in China, it is China's most extensive cloud network with seven deployment regions.
It's not only the Internet world we're talking about here but complacency affects adversely the world around you and especially the world of technology
Azure (Microsoft's cloud service)
The technology giant Microsoft comes with ample advantages like the Hybrid cloud, Cloud Security, et al. and most importantly it has been providing its services for the last eight years. We should not forget there's an absolute advantage with companies which have served clients in the industry for long. Security is their top priority which means they also have invested heavily in the infrastructure to keep the information available and secure at the same time when compared to most organizations.
Amazon Web Services(AWS)
Are you facing problems in figuring out how much to invest in cloud services? Facilities like on-demand cloud computing assets and pay-as-you-go method are the USPs of AWS, apart from the rest of the features (like storage and security, in general) you get on opting for AWS -the two mentioned precisely is what makes it stand out.
• Big Data Analysis
While it's easy to get a job done via Internet bots, you still need to program those machines. If you start to provide services related to Big Data then the growth rate of your startup is sure to skyrocket. To give you an insight, the population's on the rise and so are companies trying to sell their products.
Big Data enables to do all that with the click of a button. There's a lot of potential in the same field lying unexplored; this is your chance, 2018 is your year to transform your start-up into a Big giant.
• Internet of Things (IoT)
Same goes with IOT, smart devices are on the rise, from your TV to your watch everything is connected to the Internet today. Making all of them accessible from one single point, integrating physical devices, vehicles, home appliances, etcetera with electronics, software, sensors, actuators, and network connectivity is the future. If you haven't tapped into the hidden potential of this technology, it's high time your startup adopts it. Your real world will soon connect itself with the virtual world; take hold of unexplored opportunities in the coming New Year 2018.
• Augmented Reality
The days are not far when humans will step onto Mars for spending their vacation but until then who are we to stop them from experiencing what lies there. Companies like Google are already shifting their focus to ARCore, what are you waiting for? Become a startup which enables people and organizations with a live direct view of a physical, real world environment while they are sitting on a couch. It will also be beneficial for your startup too when all your teammates can talk and work on the same projects without being in the same room physically.
• Machine Learning
It was in 1959 when Arthur Samuel coined the term "Machine Learning", who knew in 2018 we'll be surrounded by machines which don't need to be programmed daily. This field holds tremendous scope when you combine all of the above technologies and integrate it into one single computer, making the human lives more functional with less of day-to-day programming troubles. You will hold power to develop each of that machinery which won't need any input from the user end but you.
Feels mighty already! Start with any of the above things and your startup will flourish like no other in 2018.