Indian Startups are seizing the Disruptive Market Opportunity in Recruitment Space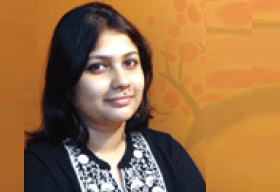 Businesses that want to grow fast but steady knows that it can only be achieved
when they have the perfect combination of employees and for that recruitment is of utmost importance. But there are times when businesses go through the dilemma of acquiring talent and engaging them. There seems to a bridge of steeplechases that businesses need to cross when it comes to recruiting talent - with not just skills and qualifications, but the right attitude and mindset.

Many young entrepreneurs, having personally faced this struggle on entering the job market, have taken up the challenge to change the scenario. This is one of the reasons why so many recruitment start-ups have sprung up in India. These start-ups are being a saviour for businesses by leveraging manpower. Taking into account the types of companies being built, shift in workforce demographic, and working environment, these start-ups are developing more transparent and engaging model and are well equipped to explore the disruptive market opportunity in the recruitment space.

Following the trend, we at startupcity magazine bring to you a chosen list of 10 such recruitment startups in the tech space that are said to aggregate specialized skillsets at one place, which increases the reach of companies and saves a lot of time in finding candidates. We also recommend to read our cover story on Hirexa Solutions, a Bangalore based company that aims to make recruitments at a higher level efficient, accurate and ensure a seamless integration of the new recruit in the clients' organizational culture.
Do let us know your thoughts.