Mastering a different ball-game: How start-ups may ace talent acquisition?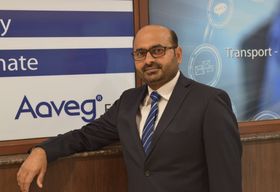 However, every challenge encapsulates a plausible solution. Thus, despite apparent challenges, start-ups can offer certain perks and benefits which are difficult to be matched otherwise. This may include flexible working hours, an inspiring work environment, and a share in equity, amongst others. Let's take a closer look at some amazing ways for start-ups to nail the problem of talent acquisition.
1. The start-up culture matters
While embarking upon the journey of getting the best fit applicants, every start-up should first consider what they have to offer. It may be an open, inclusive and fun work environment or the opportunity to work on something challenging and come up with potentially disruptive solutions or a company setup that offers tremendous growth opportunities. The talent available today considers such factors before zeroing down on their options. Make sure to highlight any distinctive company policies or quirks, anything that would communicate the unique attributes of your enterprise.
2.Associate with colleges and universities
Graduates, fresh out of colleges can prove to be a great asset for the company and hence, that is exactly where start-ups should be looking. In the beginning, one may try and leverage personal relations to associate with some top-ranking colleges or institutes. Receiving the validation from a college will help start-ups win the trust of fresh graduates. In fact, with such an alliance, start-ups can recruit all year long for both, interns and regular workforce. In this case, a start-up has a better shot at turning an intern into a regular employee, hence saving itself the money and effort invested in recruitment and induction.
3.Entice them with the right content
As an enterprise looking for the right talent, start-ups need to be good storytellers and digital media enthusiasts. Various online job portals like LinkedIn and even Facebook, Instagram and Twitter for that matter, are proving to be fertile grounds for start-ups to acquire the right talent. Hence, start-ups should utilize these mediums to best 'sell' the enterprise to the right talent looking for jobs.
By producing and promoting engaging content that highlights the workplace environment and company culture, start-ups would have a better shot at attracting promising applications. They can, furthermore, come up with engaging videos showcasing the office premises or the company culture and put them on LinkedIn, Facebook and Instagram. Additionally, blogging about the technology the start-up utilizes or the solutions it is creating on Medium etc. will make the start-up more popular amongst the target audience, thereby securing the applications from the right talent.

4. Pay proper heed to the applicants

One of the intrinsic needs for job applicants is to feel respected. Most of the established and large enterprises tend to prefer experienced and skilled candidates who can be put to the job straightway. Thus, while established enterprises may keep the applications in limbo or put the same on backburner, start-ups can turn the same into their own advantage. Thus, try and remain active while looking for the right talent, especially at mid-tier or leadership positions. Promptly responding to applications and setting up appointments would positively influence the success rate.

5.Good, professional processfor Talent Acquisition

World is always full of information on how candidates must make a good impression and how and why it matters. Rarely found our articles or discussions about why it is important for an organisation to have good first impressions on the job aspirants. It is even more for start-ups given. A worthwhile candidate, especially one with multiple job options, would consider several factors to make a right decision. Appearance and knowledge of interviewers, the process adopted, criteria used for testing knowledge and skills of the candidate, venue and culture in the organisation and overall interaction with the organsiation.

6.Connect with freelancers and independent professionals

As start-ups, you need to plan ahead of time the number of job functions that would required to be filled. And since recruiting permanent employees would inflate the cost, see if some of these functions could be outsourced to freelancers or independent professionals and consultants. There are, of course, pitfalls attached to the same. While freelancers would get the work done without inflating the costs, sometimes timely communication and remote management can become a cumbersome task.

Furthermore, a start-up may also host independent professionals for short-term projects. This would keep the compensation and other responsibilities to a minimum.
Connecting with talented professionals as freelancers or independent consultants will help the start-up and professionals to become aware of the working style. Alliances thus formed are more concrete and could then be turned into full-time associations.

These are some of the ways for start-ups to nail talent acquisition. By creating the right culture and offering quirky benefits to the applicants will help the start-up secure the best from the available talent.

A random survey of various undergraduate, engineering or others, and management institutes shall reveal that most of the students aspire to start their own ventures or join good start-ups. The reasons for their such aspirations is the opportunity and learning offered by good start-ups. Today's aspiring entrepreneurs also know that working with a start-up shall build their capabilities for their own venture in future.